Our Local Houston Pharmacy

The Most Trusted Local Houston Pharmacy
Join Scott Read Pharmacy – A local Houston pharmacy for its "Community First" novel approach to medication adherence and medication therapy management.
Scott Read, President
Redefining pharmacy services and saving lives.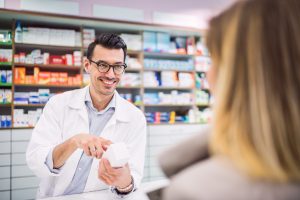 A better way forward
"I decided to open a local pharmacy in houston of my own to bring professionalism back to the profession of pharmacy. Too often the big chains reduce the pharmacy experience to nothing more than fast food; high volume with little time to establish a pharmacist/patient relationship. Our local pharmacy in houston WILL change that, providing detail-oriented personalized pharmacy services while reducing wait time for the patient. I have worked in retail for over 30 years and I know what the chains can offer: We will provide more.​"
​
– Scott Read, President
Sign up for our newsletter today.
Scott Read Pharmacy , creating a community that is happy, healthy, wealthy, and wise.